Estée Lauder Q2 results signal "solid demand for brands"
Make-up performed well, although fragrance did suffer
Estée Lauder has revealed a 1% increase in net sales for its second quarter ended 31 December, 2014.
The extra 1% saw net sales rise to $3.04bn, compared with $3.02bn in the prior-year quarter. Net earnings for the quarter were $435.7m, while diluted EPS increased 3% to $1.13, compared with $1.09 the year before.
Looking at category breakdowns in more detail, Lauder performed well in the make-up segment, up 4% on a reported basis to $1,176.2m, while hair care and skin care both registered 1% growth, reaching $137.1m and $1,274.4m respectively. However, fragrance was seen to decline, down 8% on a reported basis, to $439.7m. In a statement, the company cited lower sales of "certain Estée Lauder fragrances", as well as "certain designer fragrances" as factors behind the dip. However, it said this was partially offset by the recent launches of Jo Malone Wood Sage & Sea Salt, DKNY MYNY and Tom For Velvet Orchid.
Fabrizio Freda, President and Chief Executive Officer, said: "Our successful performance this quarter reflected solid global demand for our brands, including a strong holiday season. Our results further demonstrate our ability to grow despite currency headwinds and softness in several countries. For the quarter, our sales and profits came in higher than planned as we continued to leverage our diverse growth engines and capitalised on high-growth opportunities, which translated into excellent results in several of our higher-margin brands and channels, while efficiently managing costs. Key drivers of our performance were the UK and emerging markets, our make-up and luxury brands, and online, specialty-multi and freestanding store channels."
Touching on the company's acquisition spree in 2014, Freda added: "We began the second half of our fiscal year by successfully completing the acquisitions of Editions de Parfums Frédéric Malle and Glamglow. These brands, along with Rodin olio lusso and Le Labo, which we purchased last quarter, complement our portfolio in skin care and luxury fragrance and further strengthen our long-term strategic growth plan."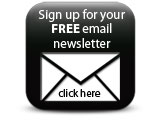 Looking ahead, he said: "Our second half plans call for an acceleration of sales and profit growth supported by a strong innovation pipeline and current product successes, improving trends in our large heritage brands, emerging markets and our high-growth channels and brands. With the agility we have created, we will continue to strategically invest in growth opportunities, even in the face of softness and challenges in certain markets. With half of the year behind us, we are re-affirming our full fiscal year constant currency net sales growth estimate of 5% to 6% and earnings per share of 7% to 10%, excluding the effect of the retailer orders accelerated into fiscal 2014 from the roll-out of our Strategic Modernization Initiative."
Companies