Elizabeth Arden partners with Signum Dermalogix
Inks semi-exclusive global licence for cosmetic ingredient Arazine
Elizabeth Arden Inc. and biopharmaceutical company Signum Dermalogix Inc. have entered into a partnership focusing on a semi-exclusive global licence for the cosmetic functional ingredient Arazine [INCI: N-acetyl-S-farnesyl-cysteine] which also includes the development of new screening methodologies to measure the antioxidant potential of Arden's other product ingredients.
Arazine, initially discovered at Princeton University, possesses anti-inflammatory and antioxidant properties, making it ideal for use alongside key ingredient Idebenone-ester in Arden's Prevage Anti-ageing + Intensive Repair Daily Serum, according to Signum Dermalogix.
Arazine is the first cosmetic ingredient to be commercialised by Signum Dermalogix, which was founded in 2011 as a spin-off of Signum Biosciences. The company's CEO, Maxwell Stock, commented: "We are excited about our partnership with Arden, especially given their commitment to bringing a scientific approach to developing new and innovative skin care products. We believe this is just the beginning of a dynamic collaboration that will enable the development of a first in class line of skin care products."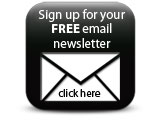 Following the successful launch of Arazine in the Prevage line, Signum Dermalogix is now focusing on developing a second generation of novel cosmetic ingredients as well as finding a partner to commercialise Arazine in the physician dispensed channel.
Companies