Dr. PawPaw inks retail deal with Sainsbury's
The lip care brand's Original, Tinted Peach Pink and Shea Butter products are now available in 499 stores across the UK
Dr Paw Paw has inked a retail deal with UK supermarket Sainsbury's.
Available now, the retailer will stock the lip care brand's Original, Tinted Peach Pink and Shea Butter products in 499 stores across the UK.
Each of the products are formulated from a blend of pawpaw fruit, aloe vera and olive oil as a multipurpose balm.
Currently, Sainsbury's stocks brands from Aveeno, Burt's Bees, E45 and L'Oréal to Palmer's, Love Beauty and Planet, and Baylis & Harding.
Meanwhile, Dr. PawPaw products are also stocked on Lookfantastic, Feelunique and drpawpaw.com.
Earlier this year, the brand also announced that one of its hero products is sold every four minutes in World Duty Free.
Johnny Paterson, Dr. PawPaw's Managing Director, said: "We are absolutely delighted with the sales results from World Duty Free, these figures reaffirm Dr. PawPaw's spot as the most recognised pawpaw balm in the UK and more importantly its great news for UK manufacturing."
Read the full article via the link here.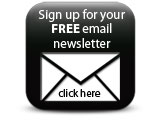 Featured Companies