Dr.PAWPAW secures new listing with leading US drugstore chain CVS Pharmacy
Dr.PAWPAW Original Balm, Tinted Peach Pink and Tinted Ultimate Red 10ml balms are now available in 6,700 stores and also online at cvs.com
Dr.PAWPAW has secured a new listing with leading US drugstore chain CVS Pharmacy.
Dr.PAWPAW Original Balm, Tinted Peach Pink and Tinted Ultimate Red 10ml balms are now available in 6,700 stores across the US and also online at cvs.com.
Following success in the UK and Europe pharmacy market, Dr.PAWPAW are now expanding on this growth and will be meeting pharmacy sector demand in the states.
Dr.PAWPAW is housed in the Lip Bar section in- store and offers it's vegan, natural and cruelty free multi-purpose balms to the CVS consumer.
The one stop shop for medical, beauty and lifestyle needs, CVS opens up a new market to connect to US households, and has remained fully operational and an essential stock up point throughout the current Covid-19 pandemic.
Johnny Paterson co-founder for Dr.PAWPAW comments "We are incredibly excited about this new listing with CVS Pharmacy. Through working closely with the CVS team, we have now made sure that Dr.PAWPAW is easily accessible for their customers and on a larger scale we can now respond to consumer demand".
CVS will be the first in the US to offer the new 100% recyclable packaging from Dr.PAWPAW which has featured on numerous broadcast segments these past weeks.
Each balm contains a trio of beneficial ingredients which include PAWPAW (papaya fruit) to nourish, aloe vera to soothe and olive oil to moisturise.
Dr.PAWPAW's US expansion now includes a warehouse, a dedicated US PR agency and being available in 8,900 doors which include Ulta and Urban Outfitters.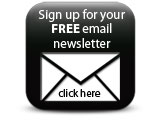 Next year the brand will launch a dedicated new product which will benefit a US charity as part of Dr.PAWPAW's ethos to help pay forward their own success.
Featured Companies