Dr.PAWPAW expands UK retail offering by securing deal with Boots
Dr.PAWPAW has secured a new listing with leading beauty retailer Boots. Dr.PAWPAW's 10ml Original Balm and 10ml Peach Pink can now be found in all flagship and key stores as well as online at boots.com. Where the popular products have experienced multiple sell-outs due to demand.
The multi-purpose balms can be found within the lip balm section of Boots, who are the first retailer to offer the new Dr.PAWPAW packaging.
Made with 100% recyclable cardboard, the new packaging is part of a larger plan for Dr.PAWPAW to continue developing environmentally friendly, recyclable and sustainable products across their full range.
The new packaging replaces a plastic blister and features a new design. Pauline Paterson, co-founder comments: "It has always been a big ambition of ours to secure a listing with Boots, it has such a prominent presence in the UK beauty market and they are forever expanding on their beauty offering.
"We are pleased to now be listed with two of our best-selling balms and predict these lines will really resonate and prove popular with the Boots shopper. We have been working on our new 100% cardboard packaging for a while now and are pleased to see it on shelf at Boots as one of our first retailers to begin selling it. We pride ourselves in being a sustainable brand and will continue to do all that we can to reduce our carbon footprint".
In celebration of the Boots launch Dr.PAWPAW created a series of Instagram Lives. Collaborating with top beauty influencers Carmi Mua, Just Nadiene and Jay Blissy in a tutorial based live with co-founder Pauline Paterson.
Reaching over 955,000 people with the news, you can follow @dr.pawpaw on instagram to catch the next IG Live.
Dr.PAWPAW Balms use sustainably sourced, plant-based ingredients that are vegan and cruelty-free. Each balm contains a trio of beneficial ingredients which include PAWPAW (Papaya Fruit) to nourish, Aloe Vera to soothe and Olive Oil to moisturise.
Dr.PAWPAW Original Balm is also available in 25ml and 100ml and Dr.PAWPAW Peach Pink is available in 25ml.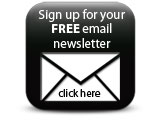 To view the full Dr.PAWPAW range head to www.drpawpaw.com/shop
Featured Companies