Dover Street Parfums Market signs 11 beauty brands as stores reopen
Colour Cosmetics | Fragrance | Hair Care | Retail
New to the retailer's line-up are a selection of fragrance, body, hair, skin and colour brands
Dover Street Parfums Market has signed new retail deals with 11 beauty brands.
Joining its Paris, France, store are fragrance, body, hair, skin and colour cosmetics brands.
New to the fragrance category is candle brand Amen, Frama – which has also inked a deal to stock its hair and body products – Monom, Mikimoto and Francisca Mancini.
Four skin care products from Icelandic brand Bioeffect are also due to hit shelves, along with six products from Cosmetics 27 and six skus from men's skin care brand The Grey, which has also launched a vitamin supplement with the retailer.
Nature of Things has joined Dover Street Parfums Market's body care line-up and Color Wow is new in the retailer's hair offering.
Meanwhile, luxury brand Kester Black will stock more than 20 products from its line of nail polishes and lipsticks.
Dover Street Parfums Market is the retailer's first dedicated beauty store and second to open in Europe alongside its London, UK, flagship.
Brands already available in-store include Byredo, Gucci Beauty, MAC and Dr. Bronner's.
The Paris store has reopened since France began easing its lockdown restrictions due to Covid-19.
Consumers will also be able to purchase products via email or telephone until 10 June.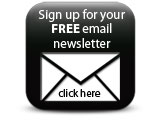 https://cosmeticsbusiness.com/news/article_page/Dover_Street_Market_opens_dedicated_beauty_store_in_Paris/158652
Companies