Coronavirus forces closures and reduced opening hours at Selfridges and Harrods
For the first time, the British luxury department stores have reduced their retail trading hours strategy
Rival department stores Harrods and Selfridges specialise in luxury goods
As the number of confirmed coronavirus cases in the British capital reaches 500, two of London's iconic department store chains have unveiled plans for the Covid-19 outbreak.
Selfridges has closed its four bricks-and-mortar locations in London, Birmingham and Manchester after it confirmed that several employees had been hit by coronavirus.
"The health, safety and wellbeing of our customers and team members is our utmost priority and we must do the right thing by the communities in which we live and work to help mitigate the spread of the coronavirus," the premium retailer said in a statement.
"It is with a heavy heart that tonight we have made the decision to temporarily close".
Meanwhile, prestige Knightsbridge store Harrods announced that it has reduced its opening times by three hours per day, but Sunday hours will remain the same.
From Monday to Saturday, shoppers can now visit the retailer from 11am-7pm, previously 10am-9pm.
Harrods has also postponed its beauty masterclasses, removed all cosmetics testers and its beauty retail staff are prohibited from touching consumers.
According to the retailer, all decisions relating to Covid-19 have been made in-line with Public Health England and government advice.
"Harrods is a local business that has been at the heart of Knightsbridge for over 170 years," said Harrods' statement.
"We will continue to serve our community of local and more global customers for as long as we can."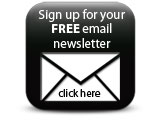 Companies