CeraVe to launch globally after L'Oréal acquisition
The US skin care brand acquired by L'Oréal in 2017 will roll-out into new markets including France
CeraVe, the US skin care brand acquired by L'Oréal last year, is due to enter new international markets in 2018 including France.
L'Oréal plans to take CeraVe global using a "unique business model" that it says has been successfully pioneered in its domestic market.
The strategy involves multi-channel distribution including through drugstores, specialised distributors, major retail chains and e-tailers, as well as PR based on consumer and professional recommendations.
CeraVe specialises in fragrance-free, non-irritating skin care products for families.
Penelope Giraud, General Manager, said: "We are working together with dermatologists and pediatricians, and will continue to do that as we develop CeraVe for international markets."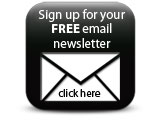 CeraVe was developed in 2005 with dermatologists and its formulas feature ceramics 1, 3 and 6-II, which are said to help restore the skin's natural barrier against dryness and irritation.
Companies