Canadian Christmas shoppers ditch Black Friday
37% will leave shopping until last minute
New research from Mintel has revealed Canadian consumer's shopping plans ahead of Christmas 2015. Despite heavy promotions predicted for Black Friday again this year, just 12% of Canadians say they will buy the bulk of their gifts on this day.
Many shoppers (37%) will wait until a week or two before Christmas before doing the majority of their shopping. And while 8% of US consumers plan to do their Christmas shopping on Cyber Monday, just 5% of Canadian shoppers will. The US market is also much keener on Black Friday promotions, with 25% of American consumers planning to do the majority of their festive shopping on the date.
"The majority of Canadian consumers have not bought into the notion of Black Friday and Cyber Monday as 'can't miss' shopping days, in part, because of the relative newness of these shopping occasions, having only been introduced in 2008. Consumers are much more likely to seek deals throughout the year," explained Carol Wong-Li, Senior Analyst, Lifestyles and Leisure at Mintel. She added: "With nearly three quarters of Canadians agreeing that they try to avoid crowds when holiday shopping and a large portion of consumers planning to buy holiday gifts online, sales events such as Cyber Monday represent a positive outlet for retailers to communicate the benefits of shopping without a crowd while still acccessing the same bargains."
Almost half of consumers in the country agreed that finding the "right" gift, regardless of cost, was the most important factor when holiday shopping. The second most important concern was price with 30% saying budget was the most important factor. Advertisements promoting in store sales were important for 55% of consumers, while 44% looked for coupons and discounts during the festive shopping period. Social media also has a role to play, with 40% looking out for deals on these sites.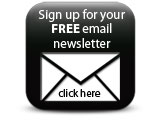 Wong-Li added: "Retailers that engage their audience across multiple channels, provide discounts and give consumers a hassle-free experience both online and in-store will be in position to succeed during the holiday shopping season."
Companies