CPL Aromas hires fashion veteran Tony Glenville
The international fragrance company has hired the industry writer to focus on global trends and forecasts
Tony Glenville
British fragrance house CPL Aromas has hired fashion industry veteran Tony Glenville as its latest online writer.
Glenville began his career in fashion in 1970s as an international trend forecaster and brand consultant, before moving in-house at the Storehouse Group.
In the early 1990s Grenville ventured into journalism, working with The Independent and other publications, until he was hired by Condé Nast Australia in 1996 to cover fashion in the APAC region.
As well as a writer for CPL Aromas, Glenville is currently a Consultant Creative Director at London College of Fashion, University of the Arts London. He is also Couture Editor for Luxure magazine.
Commenting on his new role with CPL Aromas, Glenville said: "Fragrance and fashion have one thing in common at the moment.
"There is no such thing as a global best-seller. As with clothes, so with fragrances: we are all becoming less alike not more alike and national characteristics are reflected in fashions.
"There was once an expectation that a woman getting off a plane from Hong Kong would arrive in London or New York looking the same as the fashionable women in that destination.
"This isn't the case now. I look forward to working with CPL Aromas around the world to ask the interesting questions about 'what's next?'"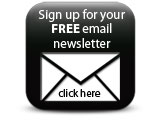 CPL Aromas rebranded in April 2017 to focus on its relationship with fashion houses and to reflect its fine fragrance offerings; Glenville's appointment is said to be an extension of this.
"We are confident that he will be coming up with many interesting and thought-provoking pieces," said Angela Stavrevska, UK Creative Director and Perfumer for CPL Aromas. "Tony has a fantastic history in fashion journalism and with the London College of Fashion, and it is a real coup for CPL Aromas to be working with him in this way."
Companies