CPL Aromas appoints Senior Perfumer
CPL Aromas has announced the promotion of Claudine de Vogel to the position of Senior Perfumer.
De Vogel orginally joined the company's UK division in Barrington Hall as a Marketing Assistant in 2002. The position was a part of work experience whilst she was completing a BA Hons degree in Business and Perfumery. at Plymouth University She was later offered the position of Trainee Perfumer in 2002 after successfully completing her degree.
Claudine was taught the basics of perfumery and spent time in various departments within the business, learning how the company operates. CPL Aromas noted de Vogel's "enthusiasm and optimism for her work and the way she approached any challenge". She was involved in the creation of several key fragrances for the company.
In 2006, de Vogel was appointed President of the British Society of Perfumers in 2006. She later left CPL Aromas in 2008 for Spanish fragrance house Lucta SA. She rejoined CPL Aromas in 2010, when she was appointed Perfumer in the company's Germany division. At the time, CPL Germany's General Manager Michael Christoph commented: "CPL is delighted that Claudine has joined the creative perfumery team in Bielefeld to help us further develop this important and growing market for the company."
In a statement, CPL Aromas commented: "Claudine has contributed greatly to the growth of CPL Germany and plays an active role in the wider CPL community. There can be fewer people who have such passion and enthusiasm for their work and Claudine attitude is an inspiration to us all."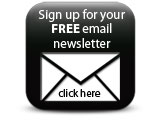 CPL Aromas has 17 offices worldwide, serving more than 100 countries and employing around 380 members of full-time staff. CPL Aromas produces fine fragrances as well as ingredients for personal care products.
Companies