Brush Buddies taps into Shopkins trend
Toothbrush range expanded with exclusive new characters
Brush buddies has expanded its line of oral care products with a Shopkins tie-in. The new range includes manual and powered toothbrushes, travel kits, light up brushes, singing brushes, face tissues and hand sanitisers.
Anish Patel, CEO of Brush Buddies, says: "We're excited to add these fun loving characters to our portfolio of licensed products and look forward to bringing them into the toothbrush aisle in the supermarket and beyond." The collection includes exclusive designs with characters including Kooky Cookie, Apple Blossom and Strawberry Kiss.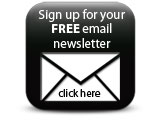 Since its launch in 2014, more than 70m Shopkins products have been sold globally, making the brand Moose Toy's biggest line to date. The brushes are BPA-free and are made with high-quality bristles that are said to offer improved cleaning.