Brilliant in the bathroom safe in the sea ECOCERT certified natural silicas for exfoliation and coloured silicas for aesthetic appeal
PQ Silicas, Stand G110, will present the Sorbosil portfolio of natural silica exfoliants and coloured silica granules
Responding to demand for exfoliants and aesthetically pleasing materials that are approved for natural cosmetics, the Sorbosil range provides formulators with a platform for innovative formulation development.
Sorbosil BFG50 and BFG500 combine cleaning with a distinct exfoliating feel, while BFG10 serves to clean with the gentlest of exfoliation.
CBT breakdown granules deliver great cleaning with a changing exfoliating experience, leaving skin feeling soft and refreshed.
Independent consumer studies demonstrate the beneficial effects Sorbosil silicas offer over other inorganic and organic exfoliants.
Silica is listed as nature-identical by the International Natural and Organic Cosmetics Association (NATRUE).
Furthermore, Sorbosil products are COSMOS certified for use in natural cosmetic formulations. They are INCI-classified as hydrated silica, which makes them "derived mineral ingredients" in the definition of ISO 16128-1.
The Sorbosil range includes coloured granules to enhance appearance and create links to key formulation attributes.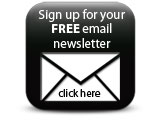 These environmentally friendly products do not support microbial growth, making then easy to handle, process and store.
Companies