Bloomberg predicts post-lockdown travel boost for beauty industry
As offices, social venues and travel return to normal, the intelligence firm anticipates increasing beauty product sales
Recovery across the beauty and personal care industry is set to gain pace in the second half of 2021, according to new analysis from Bloomberg Intelligence (BI).
The stimulants for this growth are anticipated to be the re-opening of workplaces, social spaces and travel destinations, with an uptick in in-transit and duty free purchases across premium price points.
"Though uncertainty remains over the speed of full coronavirus vaccine rollouts and the emergence of new strains of the disease, we believe that the global beauty, home and personal care industry could recover against the MSCI World Index in the coming 12 months, despite softness in H1," explained Deborah Aitken, Senior Industry Analyst for Consumer Products at Bloomberg Intelligence.
"Repeat purchases for cleaners, health and hygiene in the fight against the virus remain solid, yet are pitted against an extremely high H1 2020 base, while transition to faster growth and higher-margin beauty products is a 2H event, as a return to work, socialising and travel rebuilds."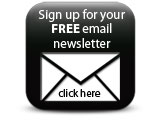 BI added that the key to strong full year 2021 performance would be innovations, localised marketing focus and supply chain agility.
Companies