Biovelop AB launches Avenacare™ range of oat ingredients
Biovelop AB is pleased to announce the launch of its Avenacare™ range of natural, active oat ingredients for personal care and cosmetic formulations
Biovelop AB is pleased to announce the launch of its Avenacare™ range of natural, active oat ingredients for personal care and cosmetic formulations.
The Swedish company, which has invested more than €20 million into the research and development of its patented, chemical-free fractionation process, uses only the finest, locally-sourced, non-GMO oats for its Avenacare™ ingredients.
Avenacare
Taking pride of place in the Avenacare™ collection is Avenacare™ oat beta glucan, renowned for its anti-aging and skin-rejuvenation properties. The Avenacare™ oat beta glucan molecules are capable of penetrating their way through the intercellular lipid matrix of the skin to the deepest layers of the dermis, stimulating the synthesis of collagen, reducing wrinkles and helping to restore vitality to the skin. Avenacare™ oat beta glucan may also be used to relieve skin irritations, as well as to accelerate the healing of minor wounds and burns.
The natural powers of oats can also be incorporated into haircare products, where Avenacare™ oat beta glucan provides nourishment to the hair. Through the formation of a natural film, Avenacare™ oat beta glucan improves the tensile strength of the hair, adding body and repairing damage caused by the elements or overuse of chemicals in other haircare products.
Personal care products, such as wet wipes and sanitary wipes, can also benefit from the soothing properties of oats when impregnated with Avenacare™ oat beta glucan.
Being hypoallergenic and gluten-free, Avenacare™ ingredients can be used by all skin types and are easy to incorporate into both new and existing formulations. The Avenacare™ family, which also includes Avenacare™ colloidal oat flour, is preserved using a parabens-free preservative system.
Avenacare
For further information, please contact us using the link below.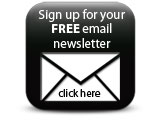 Avenacare™ oat beta glucan will be presented at in-cosmetics, Milan, 29-31 March, 2011. Please visit stand P13, where samples and further information will be available.
Companies