Beiersdorf share price up 4% amid P&G rumours
Will Beiersdorf and L'Oréal keep business in the family?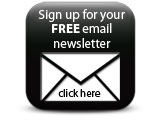 Beiersdorf's share price rose nearly 4% on the Frankfurt exchange after Procter & Gamble expressed an interest in the Nivea and La Prairie producer. Robert McDonald, ceo of P&G, told the Bloomberg agency that Beiersdorf had some "fantastic brands", though he added that the price would have to be right before P&G would be inclined to act. P&G has expressed interest before in the north German company but the holding company is in family hands and there is no wish to sell.

Meanwhile president of L'Oréal, Lindsay Owen-Jones has said that he thinks any takeover of the group by Nestlé is "not in the least probable", adding that he had many reasons for saying this which to express would be unfriendly. Owen-Jones also said the legal confrontation between Francoise Bettencourt and Liliane Bettencourt "stopped at the company's front door". He added that the interests of the family were identical with those of L'Oréal. The Bettencourts voted en bloc at board meetings,

Owen-Jones said, "where there is no room for family disputes".


Companies