Beauty brand backed by Alex Rodriguez develops 'Hall of Face' product
The baseball star and former financé of JLo has helped develop a new hero product for Hims' male grooming range
Former shortstop for the New York Yankees baseball team Alex Rodriguez has had a hand in the development of a new beauty product for the male grooming brand he backs, Hims.
Dubbed a future 'Hall of Face' product, the new Blur Stick (US$22) acts as a concealer and is designed to cover up acne, wrinkles and dark circles.
Said to be easily applied across the face and neck, the sku is both sweat-proof and moisturising.
As well as beauty and skin care products, the brand also sells viagra and wellbeing products.
Meanwhile, its sister brand Hers develops beauty skus for the face and hair, as well as teas and birth control pills.
"Since I met the His & Hers team [a sister brand of Hims], it was clear to me that they were revolutionising telehealth and direct-to-consumer products," said the Hims and Hers investor.
"Like other Hims and Hers products, accessibility and convenience were central to the development of the Blur Stick.
"For years I have been looking for something I can use to touch-up a blemish or razor bump quickly and discreetly, and the Hims and Hers product team has delivered it."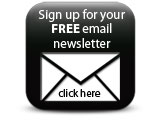 The sku is available in eight shades, ranging from fair to deep and is housed in a screw-top tube the size of a lip balm.
To shop the product, customers can visit forhims.com.