Beach, Please!: Fenty Beauty reveals new summer make-up collection
Rihanna's Fenty Beauty summer line will launch exclusively at Harvey Nichols and Sephora stores
Fenty Beauty has revealed its new summer 2018 collection Beach, Please!.
The 3-sku collection includes Body Lava Body Luminizer (£46), Face & Body Kabuki Brush 160 (£26) and Fairy Glow Glittering Pom Pom (£34).
The brand's luminiser is available in Who Needs Clothes, a rose gold, and Brown Sugar, a bronze colour.
They are designed to be applied with the Kabuki Brush.
Meanwhile, the Pom Pom is designed to add shimmer to all skin tones and is available in Rosé On Ice.
The Kendo-owned brand recommends applying the vanilla coconut glitter all over the user's body.
The products are available exclusively from Harvey Nichols in the UK and at Sephora stores in other countries.
The Bardbadian singer songwriter recently took to Instagram to announce the brand would be launching in Saudi Arabia from 19 April; this comes just days after the brand's entry into the Italian market.
Fenty Beauty products are now sold in nearly 20 countries across four continents.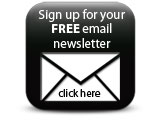 Companies