Balmain Hair due to launch new 'half-wigs'
The high-end fashion house also has a successful hair care range and extensions line
Balmain Hair already creates a variety of hair care skus and extensions
Media sources are speculating whether balmain is in the process of attempting to grow its beauty business.
Rumours began circulating online at the end of last month over whether the luxury fashion house is working on growing its beauty side of the business through its Balmain Hair division after the recent appearance of Gigi Hadid and Kendall Jenner at Paris Fashion Week.
The two models caused a stir when the they appeared having 'swapped' hair colours with the help of the Balmain beauty team. The Business of Fashion reported that Hadid and Jenner's hairpieces were made by Nabil Harlow of Balmain Hair.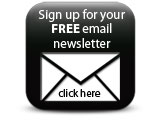 After enquiries by Cosmetics Business, Balmain Hair revealed that it is indeed innovating in the field of wigs with its latest launch, a series of half-wigs slated to hit the market imminently. At the time of going to press, details of the hairpieces were far and few between, but half-wigs are generally used to create fuller volume towards the back of the hair as well as length; they are applied halfway back on the head away from the hairline, stretching across the crown.