BASF unveils alternatives to glycolic acid
Brightening and smoothing duo claimed to have similar effects to industry standard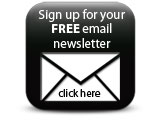 BASF has launched two new products that are claimed to be more efficient than glycolic acid at brightening and smoothing skin without the irritation often associated with the ingredient.

X-pressin is described as a 'luminosity maker' and is claimed to radically improve the appearance of skin and enhance skin brightness. It is also said to have a greater exfoliating effect on the skin than salicylic acid.

The technology behind the ingredient involves the stabilisation of the papain enzyme, which retains its activity for up to 12 weeks when kept at 45°C. Clinical and consumer tests have found that after an overnight application, skin was softer and smoother, and after 21 days X-pressin brought a new luminosity to the skin.

Also new is Neurobiox, a skin 'biosurfacer' claimed to have better results than glycolic acid at reducing wrinkles and enlarged pores and improving skin softness.

Derived from Achillea millefolium (yarrow) extract, Neurobiox was clinically tested against a placebo and glycolic acid and was found to visibly diminish volunteers' skin pores and wrinkles, as well as softening skin after just eight weeks of use.


Featured Companies