BASF reveals extent of fire damage at German ingredients plant
The ingredients company says its citral plant will not re-commence activity before March 2018
BASF has revealed the extent of the damage caused by a fire at its Ludwigshafen, Germany, fire in October 2017, which led to a force majeure.
On a new website dedicated to post-incident updates, BASF explained that electric components key to the production process were damaged in the fire caused by a technical equipment failure.
The plant manufactures citral- and isoprenol-based fragrances and flavourings, as well as vitamins A and E, and carotenoid products.
It stated: "At this point in time, our team is working 24/7 to clean and repair the citral plant sections impacted by the fire or by smoke.
"The plant has been thoroughly checked for all pollutants typically associated with such an incident. The pollution level is very low."
Hundreds of cables amounting to around 130km were damaged by the fire, ranging from thin signal transmitting wires to thick high voltage cables.
BASF will replace about 550 pieces of equipment and selected parts of 200 pipelines in the plant.
The ingredients company said its citral plant is not expected to re-start activities before March at the earliest.
Products will be produced gradually after citral production is resumed.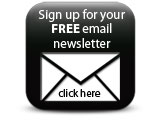 For roughly 80% of the fragrance and flavour business portfolio, volume production will begin within the first four to eight weeks after the citral factory goes live.
Featured Companies