Azelis to acquire chemicals company Chemcolour
A team of 90 employees will transfer to Azelis as part of the takeover
Azelis, the specialty chemicals distributor, is to acquire New Zealand and Australian rival Chemcolour.
Chemcolour offers a wide range of specialty chemicals across industries including personal care, home care, pharmaceutical, and food and beverage.
Dr Hans Joachim Müller, Azelis CEO, said: "Australia and New Zealand are wealthy countries with a growing population and rich in natural resources.
"The fact that the fundamentals of the countries positively contribute to the strength of Chemcolour's business makes this acquisition a great platform to extend mandates with our existing, global principals into Australia and New Zealand."
The 90 members of staff employed by Chemcolour will transfer to Azelis as part of the deal.
Murray Nancekivell, Chemcolour CEO, added: "Chemcolour has positioned itself well in the New Zealand and Australian markets and the time is right to continue this growth.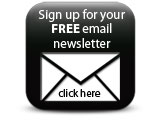 "The acquisition of Chemcolour by Azelis puts us in an even stronger position in the market to better serve our customers and principals. This, coupled with the strongly aligned Azelis and Chemcolour values, provides excellent opportunities for our employees going forward."
Companies