Award-winning Bulgari designer reveals the secrets to standing out in retail
Visual merchandising company EDA has been recognised by industry body Shop! for its travel retail system for the luxury brand
via Instagram @bvlgariparfums
Most consumers do not notice the display stands onto which their favourite products are sold in stores. But behind the scenes, retail merchandising experts are examining your behaviour and actions in a bid to attract you to their products.
Cosmetics Business spoke to Alex Doidge of US and Australia-based visual merchandising company EDA to discover what techniques brands employ when creating an in-store display.
"Many brands and retailers forget the basics and embark on bold designs, which actually may hinder sales.
"This is usually because they have not considered customer shopping behaviour or the environment into which the display will be placed."
EDA has recently won the top health & beauty award from industry body Shop! for their travel retail system for luxury brand Bulgari.
Doidge said about the Bulgari system; "EDA researched the travel retail environment and the displays of the competition to create a system which communicates the correct message at every stage of the customer journey.
"People are shopping in a different way to normal while in transit, but we still have to ensure that factors such as material use and lighting convey both the luxury message of the brand and project the product as well as possible.
"Shoppers will not read the messages that we put in front of them unless they are relevant to their needs.
"We need to anticipate who will be in front of the display and what they will be thinking in order to secure a purchase."
Carla Bridge, who represents industry body Shop! said "When it comes to all things shopper, 'what works and why?' is a question constantly being asked by marketers charged with growing successful brands while increasing ROI."
The Shop! annual Awards Contest aims to raise the bar by recognising excellence, showcasing innovation in design and manufacturing and highlighting best practice and cost-effective executions.
The Bulgari display system increased sales by 100% in the three months following installation into Travel Retail sites across Oceania.
By 2023, global duty free and travel retail sales are expected to reach about US$125.1bn.
With around 28% of the market, Asia-Pacific held the largest share of travel retail sales.
"The physical marketplace is slowly merging with the online market and brands have to be ready to adapt to a consumer that is seeking a continuous shopping experience across both worlds," said Doidge.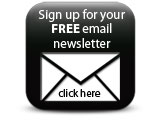 "Brands have always had to use disruptive techniques to get noticed in-store but this will only work if the display obeys the nature of the subconscious shopper and is part of the complete set of marketing activities."
Companies