Augustus moves to new facilities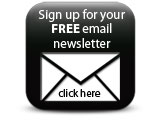 Augustus Oils has moved into a new factory and warehouse in Alton, Hampshire. The new 1300sqm facility has been completely rebuilt and is now waiting for an additional 430sqm first floor office suite.

The company says it offers an ever increasing range of Soil Association certified organic essential oils and can supply many essential oils as spray dried powder and water-based emulsions. It can also now deliver essential oils certified to the latest international and British Pharmacopoeia

In addition Augustus says it carries the most extensive range of kosher flavour materials in the UK.


Featured Companies