Art & Fragrance reports sales up an impressive 30%
Swiss luxury goods company, and owner of Lalique Parfums, enjoys return to profitability
Art & Fragrance has posted solid results in the first half of 2010 despite the challenging economic environment. Sales increased by 30% to CHF24.3m and it saw a 26% reduction in costs and earnings before interest and taxes increased 64% over the first half of 2009 to CHF3.2m.
Lalique Parfums was the main driver of this growth with sales growing by 72%, aided by the successful merger with the Perfumes segment of Art & Fragrance that helped provide cost savings.
Jaguar Fragrances also achieved significant growth in the first half of 2010, contributing much to the company's turnover. Both Lalique Parfums and Jaguar Fragrances achieved positive results thanks to intense launch activity which saw Lalique Encre Noire pour Elle and Jaguar Vision launched in the past few months. Meanwhile Parfums Gres also boosted sales but Alain Delon (Samourai) sales were negative, declining 11% in line with estimations. In the cosmetics segment, Ultrasun increased sales by 34% to CHF5m.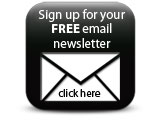 Roger von der Weid, ceo of Art & Fragrance, said that the company has experienced a good start to fiscal 2010, far better than forecast. Expectations continue to be optimistic as the company believes it's in excellent shape to develop its full potential in the future.
Companies