AptarGroup acquires airless systems innovator Mega Airless
€200m deal brings new products and markets to AptarGroup's portfolio
AptarGroup has signed an agreement to acquire Mega Airless, a leading provider of airless dispensing systems for the beauty, personal care and pharmaceutical markets.
The €200m deal will be funded through an existing credit facility and is expected to close in the first quarter of this year, subject to customary regulatory approvals.
Mega Airless has two manufacturing facilities: one in Germany and one in the US. Its projected annual revenues for 2015 are said to be around €61m with EBITDA margins in excess of 30% in the past three years. The acquisition will bring new complementary products to AptarGroup's portfolio while expanding its market coverage.
Steve Hagge, President and CEO at AptarGroup, commented on the acquisition: "We are very pleased to announced this strategic acquisition which aligns with our disciplined approach of acquiring well-managed, profitable businesses with innovative technology. Their products and the markets they serve are complementary to our own and we see significant opportunities to leverage AptarGroup's global network to grow this business. Today, dermal applications are growing and evolving. Regulatory agencies in the prescription and over-the-counter pharmaceutical markets, and customers in the beauty and personal care markets are seeking better ways to control dosing and preserve formulations across a variety of products. This transaction will enable us to shape the future of airless solutions."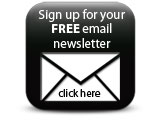 AptarGroup supplies a broad range of dispensing solutions for a number of industries including healthcare, food, beauty and personal care.
Companies