Adriana Lima is the new face of Marc Jacobs
The Victoria's Secret model is set to front a new fragrance
Model and actress Adriana Lima has been announced as the new face of Marc Jacobs' upcoming fragrance, Decadence, which is slated to launch on counter in September.
The new fragrance is reported to be a move away from the sweeter, more youthful scents Jacobs is usually known for, with a more exotic feel. Previous faces for the brand's perfume campaigns include Dakota Fanning and Karlie Kloss.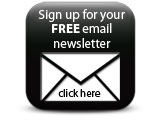 Lima, 33, has been a Victoria's Secret model since 2000 and was formerly a spokesperson for Maybelline. More recently, Lima has been seen on the runway for Marc Jacobs and wearing the label at the 2015 Met Gala.
Companies