About 35% of brands now have own 'corporate odour'
Eurofragance says scent has become a strategic factor in brand differentiation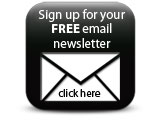 Approximately 35% of large international brands have a 'corporate smell', designed to create a connection between the brand and consumers, according to Spanish fragrances and aromas specialist Eurofragance.

Speaking at the Forum of Renowned Spanish Brands, ceo Santiago Sabatés said Eurofragance had been investigating the influence of aromas and fragrances in corporate marketing. In recent years, he said, corporate odour has become a strategic factor in brand differentiation; for example, on supermarket shelves where space is scarce and competition is high a distinct odour can make a difference in purchase intent.

He added that the duration, intensity and spread of existing corporate odours varies greatly and technology investigating its use is advancing.
Featured Companies