AXE encourages men to 'find your magic' in 2016
Fragrance | Male Grooming | Marketing
Unilever brand promotes new message of self-acceptance and challenges stereotypes
Unilever's male fragrance and deodorant brand AXE is promoting a new brand message with a cross-channel advertising campaign and video.
The brand is encouraging men globally to 'find your magic'. The idea behind the tagline is that men should embrace what makes the unique, moving away from societal stereotypes of masculinity or how a man should behave.
The Find Your Magic video was created by advertising agency 72andSunny Amsterdam. Executive Creative Director of 72andSunny Amsterdam Carlo Cavallone said: "AXE has always been at the forefront of culture. With Find Your Magic we're out to liberate guys from pressure and bullshit, and empower them to be the most attractive men they can be – themselves."
In addition to the video, AXE has also created a new series called Instagroom. The 15sec videos are designed to answer style and grooming questions.
The Find Your Magic video and Instagroom series both promote the brand's new AXE Advanced Collection grooming line. The range consists of three lines: Adrenaline, Urban and Signature. Adrenaline is designed to energise the senses, Urban is marketed at those who consider the city to be their playground, and Signature is aimed at men with a sophisticated style.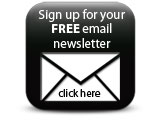 For 2016, AXE will continue to partner with John Legend on its AXE Collective project. The project aims to elevate musicians and filmmakers and help them showcase their talents and work.
Companies