3 retail tips from the VP of Beauty at Boots UK
In association with CEW UK, Cosmetics Business chats to Joanna Rogers, Director of Trading and VP of Beauty & Gifting at Boots UK
Today, in-store experience and the right product curation are key to enticing consumers through the door and encouraging engagement.
It might seem like a simple winning formula, but for many brands and retailers it can prove an ongoing challenge as they struggle to keep up with the everchanging preferences of millennial and Gen Z shoppers.
Here, Cosmetics Business catches up with Joanna Rogers, Director of Trading and VP of Beauty & Gifting at Boots UK in association with CEW, to find out three ways that the high street retailer is staying ahead of the curve.
---
1. Care and commerce are friends
Care and commerce go hand in hand and that's the thing we keep at the core of our retail design process.
Our new beauty model has been built to excite and engage customers, so they want to come back to Boots.
The way customers shop in-store is changing, they want it to feel fun, inspirational and exciting, they also want to explore and play with the latest products and try new brands.
We've been transforming the in-store beauty experience to respond to this - replacing traditional beauty counters with a beauty playground of trend driven zones, discovery areas and live demonstration zones.
We've launched game-changing brands such as Fenty Beauty, Morphe, The Ordinary and Florence by Mills. We've also introduced a new beauty specialist role to offer our customers brand neutral advice.
2. The offline online balance
Gen Z is a notoriously fickle audience. Traditional loyalty schemes don't resonate with them, we therefore needed to reinvent our Advantage Scheme for this age group.  So we created BootsX.
A new beauty platform encouraging experimentation and self-expression through inspiring content, new product launches, free samples, offers and events, designing a complete retail and brand experience for our youngest customers.
3. Be a central point for discovery
Having the right assortment of products is crucial. Beauty is an industry that people want to fully immerse themselves in, so finding the appropriate brands that can accompany each consumers' journey is fundamental to building a central hub for customers to escape, discover and invest.
The beauty industry is booming with new brands, products and trends popping up every day and therefore discovery is key.
It is an incredible time for the beauty industry, with so many amazing brands in the UK right now which offer new technologies, formats and ingredients.
We have a constant eye out for the next 'must have' brands and want to be the retailer stocking the products that everyone is talking about. From a £2 eyeliner to a Dyson hairdryer, we want Boots to be the go to place for everyone who shops with us to find something new that helps them feel good.
---
One thing you didn't know about CEW UK:
CEW has just announced its partnership with Very.co.uk, the flagship site of the UK's largest integrated digital retailer and financial services provider, Shop Direct.
The partnership will comprise of a multitude of co- hosted events to accelerate the growth of beauty online, head to CEW's website to keep up to date on the events!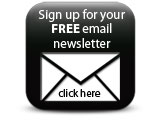 Companies