e.l.f. Cosmetics joins forces with Jen Atkin for new beauty collab championing female empowerment
The limited edition collection from the founder of Ouai Haircare and Mane Addicts will support initiatives to provide education and mentorship for disadvantaged girls
e.l.f. Cosmetics has teamed up with A-list hairstylist, beauty entrepreneur and founder of Ouai Haircare Jen Atkin for a new collection of colour cosmetics designed to empower girls and women worldwide.
Featuring products for eyes, lips, face and hair in universal shades, the e.l.f. xx Jen Atkin collection – named for Atkin's habit of signing her notes with an 'xx', said to be her personal expression of empowerment – is inspired by the beauty powerhouses' shared values of promoting female empowerment, with a portion of sales supporting girls' charities in the US and UK.
To celebrate the launch of the new collection, e.l.f. and Atkin will donate to Girls Inc. and The Girls' Network, two non-profit organisations that aim to provide educational and mentorship opportunities for disadvantaged girls, encouraging confidence and preparing them to succeed.
Speaking about the collaboration, Ouai and Mane Addicts founder Atkin said: "One of the reasons I wanted to collaborate with e.l.f. is they understand the importance – now more than ever – of giving back to the community.
"Teaming up with these organisations that support 'girl power' means we can help budding young entrepreneurs with their ideas and dreams."
E.l.f. is encouraging fans to show their support by posting pictures of themselves on social media striking a 'power pose' with the hashtag #elfmade.
Throughout April, for every post using #elfmade, e.l.f. and Atkin will donate $1 to Girls Inc. up to $25,000, while also contributing £1 to The Girls Network, up to £5,000.
Girl powered glow up
Featuring products designed to be accessible for every face, the new 5-sku collection includes the XXtra Lip Duo (£8 each or £20 for a kit of three), a 2-in-1 lipstick and lip liner said to provide rich, matte colour with a creamy feel and available in three shades: Bright Idea, a hot red; se.l.f.ie made Pink, a soft pink; and Be Bold Brown, a medium brown.
For the eyes, meanwhile, there is the multi-tasking Hair & Brow Pomade (£6), a clear gel said to be suitable for all hair and brow types to set, define and hold brows in place, while it can also be used to smooth and tame flyaways along the hairline; and Zero Effort Liner (£5), an cream-to-powder eyeliner pencil available in Brown to Earth or Jet Set Black. The Eyes Up Here Brow and Liner Kit (£12) includes a Brow Pomade and Zero Effort Liner with a dual-ended eyebrow brush.
Finally, to freshen up the face, the collection includes the Mist Me? Hydrating Coconut Mist (£8), a lightweight, hydrating facial mist to moisturise skin and refresh make-up with a coconut fragrance; and the Let's e.l.f.ing Do This Face Palette (£14), an all-in-one palette featuring luxe eyeshadows, a cream-to-powder eyeliner, a sheer matte blush, a sun-kissed bronzer and a shimmering highlighter, available in both Light-Medium and Medium-Deep tones.
Kory Marchisotto, Chief Marketing Officer at e.l.f., added: "Who better to embody our passion for being 'e.l.f. made' than Jen Atkin?
"A celebrity hairstylist, social media pioneer, influencer and author, Jen uses her platforms and influence to champion success for others.
"Through this uplifting collection, we are thrilled to join forces and combine our like-minded vision of helping others feel like a better version of themselves."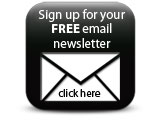 The collection is available online at elfcosmetics.com, ulta.com and boots.com, as well as in-store at Ulta Beauty and Boots stores throughout the US and UK respectively.
Companies