US suspends French tariffs impacting cosmetics imports
The 25% tax was in response to France's digital services tax hitting tech giants
Make-up and cosmetics were some of the French items impacted by the 25% tariff
The United States has suspended tariffs on the import of US$1.3bn worth of French goods, including cosmetics, which were due to go into effect on 6 January.
The US Trade Representative (USTR), the government agency responsible for trade negotiations, announced the 25% tax in July in response to France approving a digital services tax (DST) on tech firms in 2019, impacting US tech giants Google, Amazon, Facebook and Apple.
The decision to back down from the French goods tariffs comes less than three weeks before President Donald Trump will leave office and the inauguration of Joe Biden on 20 January.
US officials agreed to postpone plans for the duties in 2020, after France said it would delay any collection of the new tax on multinational digital firms.
USTR said it will pursue investigations into similar technology-related taxes in Austria, Brazil, Czech Republic, India, Indonesia, Italy, Spain, Turkey, the UK and other European Union countries.
"The US Trade Representative has decided to suspend the tariffs in light of the ongoing investigation of similar DSTs adopted or under consideration in ten other jurisdictions," announced the USTR.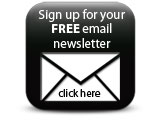 "Those investigations have significantly progressed, but have not yet reached a determination on possible trade actions."
Companies