Surge in vegan beauty sees sales soar for Heaven Skincare
With the global vegan skincare market set to be worth an estimated £20 billion* pounds by the end of the decade, it's no surprise that Heaven's latest 100% plant-based moisturiser is seeing record sales.
Launched in June, the Nettle Venom Anti-Ageing Cream was created by Heaven Founder Deborah Mitchell to meet the growing need for more ethical beauty products. Within just one month, this new skincare essential had already sold out and Deborah and her team have been working around the clock to keep up with demand.
Figures from Prophecy Market Insights* reveal the surge in the vegan skincare market is being driven by "growing consumer preference towards cruelty-free and plant-based products stimulated by ethical-led choices."
Deborah agrees and despite unveiling her patented NETTATOXIN Nettle Venom in the middle of lockdown, social media, coverage in the national press and even a spot of ITV's Good Morning Britain ensured her latest must-have really took the beauty industry by storm with online orders come in from all over the world.
"Traditionally, vegan ingredients haven't made very effective anti-ageing creams but with NETTATOXIN the power comes from the skin's own rebuilding system to tighten and renew," she explains.
"And rather than using Manuka honey, as I have done in some of my previous bestsellers, I have blended the nettles with vegan-friendly maple syrup which works in tandem to help firm the skin and relax fine lines.
"I think money that perhaps would have been spent on other luxuries, such as holidays or shopping trips, is now been funnelled into organic, results-driven brands like Heaven. People care about their skin and, importantly, care about what they put on it."
This is certainly backed up by Global Vegan Skincare report which suggests consumers are moving away from "chemical-based beauty" and instead opting for products perceived as "safe" and "natural".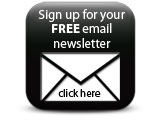 You can buy Heaven's new Nettle Venom Cream online at https://shop.heavenskincare.com/index.php/nettle-venom-769.htmlp>
Featured Companies