Snap Election 2017: How the cosmetics industry reacted to May's shock announcement
Business, Brexit and the the beauty industry's voice were the main concerns for cosmetics industry leaders regarding this year's General Election
British Prime Minister Theresa May's call for a snap election took businesses, media and general public by surprise. Here's how the beauty industry reacted.
The Bluebeards Revenge's Nick Gibbens says cosmetics associations need to 'lobby hard' to ensure the industry's views are heard.
"Given the potential effect of Brexit on the industry regarding the single market and regulation and given that Brexit will figure prominently in the election, I would expect elements of the industry like The Cosmetic, Toiletry and Perfumery Association (CTPA) will be lobbying hard to make their views heard," the Marketing Manager said.
"I think there will be some concern in the industry of a hard Brexit and this would appear to be likely if Theresa May wins on 8 June, which is very likely given the latest polls and Labour's current standing.
"In 2015 the UK's export of cosmetics to the EU 27 was valued at £2bn and £1bn to non-EU countries. The industry employs 200,000 people in the UK (about the size of the population of Northampton).
"A tariff-free market for the export / import of products, raw materials and commodities is seen as vital by the CTPA to safeguard an efficient supply chain."
Trade must come top
Laroc Cosmetics' Emma Welsby argues that the election could impact how small online retailers do business.
"We buy all of our products from abroad and are already gearing up for the impact that it may have on our prices if the next elected government takes the hard Brexit stance.
"We pride ourselves on being an affordable brand and we may struggle to keep our prices as low as they are at present.
"It is crucial for us and other uk cosmetic businesses that we elect a government that can lead us through Brexit with trade at the top of their priority list."
Labour is an unlikely win says The Bluebeards Revenge
Meanwhile the CEO of Escentual believes Theresa May's snap election could have a positive impact in the long run.
Rakesh Aggarwal, said: "The call for a snap General Election won't affect the beauty industry in the short term but could have positive effects in the long term if it delivers a strong Government with a clear purpose.
"For now, consumer confidence is currently high, partly due to unemployment and interest rates remaining at unprecedented low levels, and it's unlikely that these things are likely to be affected by the election.
"What we need for the future especially in the beauty industry is the continuation of free trade agreements with the EU and no further bureaucracy and red tape for imported goods coming into the UK.
"We also need this to happen quickly, not just within the two year deadline, which is imperative but as soon as possible to establish greater confidence in Sterling, which will in turn stop further price inflation on imported beauty products.
"For this reason a snap General Election could be a good thing, delivering a strong government with a clear mandate with which to negotiate from a position of strength in the forthcoming months."
The media reacts
"Six weeks and it will all be over"

"As if British businesses hadn't had enough uncertainty to deal with over the past year – Brexit, the tumbling pound and Donald Trump's election as US president – they are now faced with the UK snap election. But while many businesses would agree that they could have done without the government slapping on an extra layer of instability in these tumultuous times, financial markets are, as The Telegraph put it, projecting an image of "utter unconcern". In other words, compared with the upcoming Brexit negotiations, this general election is small fry. Even in France – where the election race is far tenser – the economy has shown a distinct lack of pre-election jitters. My guess is that the UK cosmetics industry will be largely unaffected by the country's snap election."
Jo Allen, Editor
"Efforts made to ensure minimal disruption"

"The UK cosmetics industry is one of the most resilient there is, bouncing back again and again from times of economic and political upheaval. The snap general election may have come as a surprise to many, especially those that were just getting their heads round the fact that Article 50 has actually been triggered – but I don't think it's anything British business can't handle. The government is making efforts to ensure minimal disruption – even early concerns that the election might jeopardise the £300m relief package for SMEs pending the new government's approval were fast buried. By 25 April Communities Secretary Sajid Javid confirmed there would be no delay in the scheme and that councils had the right to start using the fund to help local businesses immediately."
Lucy Tandon Copp, Editor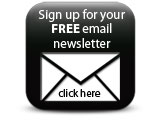 "It means a sense of certainty for businesses"

"A snap election, even though an inconvenience for drained voters, at least means a sense of certainty for businesses. If Theresa May is to be elected, it gives businesses the chance to hope for a soft Brexit and to blur the edges of free trade. A strong mandate from the country will then mean consumers will know with greater certainty the direction that the government is pulling in. Economists are getting used to unpredictable events and the next few weeks shouldn't make a huge difference – consumer-focused companies didn't stop investing over what has been a turbulent 12 months globally. Although a snap election may make cosmetic giants feel comfortable, it could also leave smaller businesses feeling nervous as they are some of the most vulnerable."
Sarah Parsons, Reporter