Sleek MakeUp brightens up with new summer launches
The colour brand is releasing five ranges of eyeliners and pencils, and a line of biodegradable glitters
Colour cosmetics brand Sleek MakeUp has revealed its summer launches, including 25 new eye and lip liners.
The liners and pencils form five ranges and include: PWDR Brow Pencil, Lifeproof Eyeliner, Locked Up Lip Liner, Fierce Felt Liner and Intense Waterliner (from £4.99).
Each of the products are designed to be long-wear and highly pigmented; they feature precision applicators and are said to be easy to apply.
Meanwhile, the brand's new Glitterfest products (£5.49 each) are biodegradable and products are available in five shades: gold, copper, pink, silver and blue.
To apply, Sleek MakeUp recommends first applying a balm or skin safe gel and then brushing on or using fingers to place the glitter.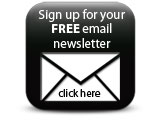 It advises not to use any of the glitter products on lips or the gold, copper or pink shades on eyes.
Companies