Sally Beauty appoints President and COO
Sally Beauty has appointed Chris Brickman as President and Chief Operating Officer. Brickman has been a member of Sally Beauty's Board of Directors since September 2012 and has served as the company's President and COO since June last year. Prior to joining Sally Holdings, he was President of Kimberly-Clark International.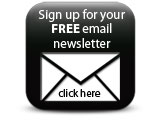 "The Board and I are very pleased to have an outstanding candidate such as Chris step into the CEO role," said Robert McMaster, Lead Independent Director of the Company's Board. "Chris is a passionate leader with an exceptional track record of success throughout his career. We are confident he will add tremendous value and drive continued growth and development for the organization. The Board is very grateful to Gary Winterhalter for his leadership as CEO and his commitment to the Company's success. We are pleased that he will continue to play a key role with the Company."
Companies