Responsible Mica Initiative attempts to regulate India's rocky mica mining industry
The new Sustainable Mica Policy and Vision recommends nine initiatives to regulate Jharkhand's mica sector
A new policy framework has been introduced to regulate the mica mining sector.
The Sustainable Mica Policy and Vision was prepared by the Responsible Mica Initiative (RMI) along with a coalition of mica-using industries and civil society organisations, as well as the State Government of Jharkhand, India, where 40% of the world's mica is mined.
The nine recommendations are expected to create employment for over 210,000 workers, grow mica-based industries and increase Jharkhand's share of national mica exports.
Meanwhile, key interventions for the framework include: creating a sustainable mica taskforce, defining sustainability standards for the mica supply chain, creating a new sustainable mica mining lease agreement and addressing 'soft infrastructure' gaps in labour rights.
Speaking to Cosmetics Business the RMI's Executive Director, Fanny Fremont, said she would like the initiatives to be in place in the next 12 to 18 months.
"It's a very positive step and now we need to turn these recommendations into concrete solutions," she noted.
"We want to work on formalising the industry and to make sure that regulations are applied, that workers have access to all local schemes and to make sure they are protected."
She continued: "300,000 people rely on mica for their livelihood, so it's critical to address these issues, but at the moment we have really positive signs and a good dynamic."
The mica industry has long been accused of employing child labour to work in its mines.
It's estimated around 22,000 children work in mica mines, some as young as five-years-old, across India's mica belt.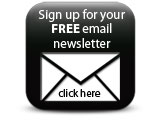 Read more about India's mica mining industry via the link below.
Companies