Polished London debuts zero waste Toothpaste Tablets
The new Toothpaste Tablets and Bamboo Toothbrush have been created to reduce plastic waste in the environment
Teeth whitening brand Polished London has turned its attention to producing eco-friendly oral care products with two new launches.
The brand's new Polished London Toothpaste Tablets (£6.99) are zero-waste alternatives to traditional toothpaste tubes which cannot be recycled.
The tablets are said to contain calcium and sodium carbonate to polish and clean teeth, alongside sodium monofluorophosphate, a fluoride to prevent tooth decay, and kaolin, a natural clay that helps to remove stains.
The brand is also offering consumers an alternative to plastic toothbrushes with its latest product made from bamboo.
The Bamboo Toothbrush (£4.99) is 100% biodegradable, BPA-free and housed in a recyclable box.
"We wanted to create a range of environmentally-friendly products that everyone could benefit from, enjoy and still look good in your bathroom cabinet,"said Debbie Sleeman, founder of Polished London.
"This range is eco-friendly, vegan and all made in the UK.
"The Toothpaste Tablets are a fun alternative to your regular toothpaste, as well as being 100% pure ingredients that are not watered down in any way."
Speaking about the toothbrush, she added: "The Bamboo Toothbrush also doesn't cause damage to pandas or the environment.
"Plastic waste is a global problem and we are aware of how much harm it does to our environment.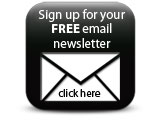 "It takes 500 years for a toothpaste tube to decompose, which is one of the many reasons we decided we needed to do something about this."
Companies