Nyakio opts for Fusion Packaging's ice jar
African-inspired skincare brand, nyakio, selected Fusion Packaging's Ice jar to package four products in the line.
African-inspired skin care brand, nyakio, selected Fusion Packaging's Ice jar to package four products in the line. The eponymous brand opted for the 15ml, 50ml, and 300ml jars for the Hydrating Eye and Face Creams with Kola Nut, Giant Fig Body Scrub, and Kenyan Coffee Body Scrub.
"The brand was looking for a large, premium jar that was more upscale than blow-molded PET or polypropylene," said Lesley Gadomski, Vice President of Sales for Fusion Packaging. "The range of sizes within our Ice collection allowed us to fulfill this need, and also gave them the ability to develop future products in varying sizes and still maintain a uniform look within the line." Fusion used FusionMatch Decoration Technology to colour match and custom inject the jar closures in specific brand colors to coordinate with their desired aesthetic.
The Ice jar features a PETG base with the option of either an ABS or aluminum-PP combination closure. Available in capacities ranging from 5ml to 350ml, the diverse jar is the ideal palette for custom silkscreen, hot stamp, UV metallisation, heat transfer label, and colour spray or injection decoration.
The brand's founder and namesake, Nyakio Kamoche Greico, was inspired by her Kenyan family of medicine men, farmers and educators, to create a collection of beauty products made with rich, luxurious, and natural ingredients indigenous to Africa. Nyakio is owned by Gurwitch Products alongside fellow beauty brands, Laura Mercier Cosmetics and RéVive Skincare.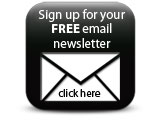 Nyakio is available exclusively on HSN.com and nyakio.com. For more information on Fusion Packaging or the Ice collection, visit fusionpkg.com.
Companies