New Avon appoints former P&G exec as CEO
North American division recently separated from Avon Products during Cerberus deal
New Avon, the name given to the former North American division of Avon Products, has appointed a CEO.
J Scott White will take on the role from 25 April. White joins New Avon from Abbott Laboratories, where he held the position of President of Abbott Nutrition International and racked up ten years of experience. Prior to Abbott, White was employed by P&G for 15 years managing a range of women's, and health and wellness brands in marketing positions; at P&G he worked across global hair care, while holding other positions focused around Central America and Latin America.
Chan W Galbato, Chairman of New Avon's Board of Managers, said: "Scott is a world-class executive whose diverse experience leading successful business turnarounds, building strong brands, setting winning strategies, and driving operational excellence provides the unique skill set required to lead New Avon on a path to long-term success. He is the right leader to shepherd New Avon as it transforms into a growing, contemporary, best-in-class social selling company that positively impacts lives through beauty."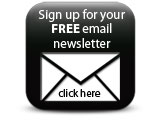 White, meanwhile, added: "Avon's powerful brand legacy, direct selling model, and important missions – empowering women, supporting incredible causes, such as the fights against breast cancer and domestic violence – are core tenets of this company that I am committed to building upon and strengthening. Over the next few months, I will be meeting with many of our representatives, listening to them and learning what New Avon and I can do to support them, improve their earnings opportunity and enhance their experience within our great Avon community."
Companies