Nearly 80 Sears and Kmart stores to close down
US retailer is taking action to restore business to profitability
US retail conglomerate Sears Holdings, which operates department stores Sears, Roebuck and Co, and Kmart, has announced it will be closing 78 stores this summer.
Of the doors to close, 68 will be Kmart stores and ten will be Sears stores; all of the Sears locations and nearly all of the Kmart sites will be closed in late July. Two remaining Kmart stores will shut down in mid-September.
The company did not reveal how many sales staff or other employees would be affected by the store closures. It also did not guarantee that they would be repositioned elsewhere, although eligible associates are due to receive severance pay and have the opportunity to apply for positions at area Kmart or Sears store. Edward S Lampert, Chairman and CEO of Sears Holdings, said: "We are committed to treating these associates with respect and compassion during this process."
In February, Sears announced it planned to close unprofitable stores; the final list of stores due to close was drawn up based on evaluation of historical and recent store performance and the timing of lease expirations. Sears hopes the closures will create a "meaningful level" of cash from the liquidation of store inventory and the sale or sublease of related real estate.
Lambert added: "The decision to close stores is a difficult but necessary step as we take aggressive actions to strengthen our company, fund our transformation and restore Sears Holdings to profitability. We're focusing on our best members, our best categories and our best stores as we work to accelerate our transformation."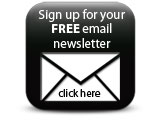 The news follows the release of Sears Holdings' Q4 and full year 2015 results in February, which painted a gloomy picture for the retailer. Net loss totalled $580m in Q4, which included an accounting charge of $180m due to the impairment of the Sears trade name. It was a sizeable decline from the $159m net loss in Q4 of 2014. Kmart and Sears Domestic comparable store sales dropped 7.2% and 6.9% respectively in the quarter. The bigger picture showed that Sears Holdings saw revenues drop roughly $6.1bn to $25.1bn in 2015 compared with revenue of $31.2bn the year before.
Companies