MyShowcase included in fastest growing start-up list
Beauty retailer named in Sunday Times Sage Start-up Track 15
Online beauty retailer My Showcase has been included in the Sunday Times Start-Up Fast Track 2015.
The list names 15 of the fastest-growing start ups in the UK based on their revenue growth over the last three years. Companies qualified for a place in the list if they grew annual sales to more than £1m – provided sales were less than £50,000 in 2011 – in the past two years.
With a 200% average annual sales growth, My Showcase appeared at number 14 in the list. The company was founded by Nancy Cruickshank, who also founded and ran Handbag.com, and now stocks beauty products from more than 30 different brands.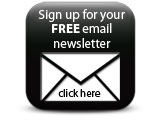 The list also featured minicab booking app Kabbee and popcorn brand Propercorn. Lee Perkins, UK Managing Director of Sage, which sponsored the list, commented: "Millions of entrepreneurs in the world's small and medium businesses trust us as they power the global economy. Entrepreneurs are the drivers of prosperity and we are honoured to work with them. We know that it takes hard work and human sacrifice to turn a dream business idea into a way of life and it is this entrepreneurial spirit that makes the difference all over the world."
Companies