Mintel's latest report on the future of oral care
Oral care's alignment with the beauty category will continue. There will be a focus on whitening to make people appear younger, and it will take its cue to ride the 'clean' wave.
Efforts are also needed to make oral care formats fit better into daily life and improve routines.
Planning ahead: next 5 years
Oral care devices and apps have been mainstreaming for a few years and the capabilities will extend further. Health and wellbeing is strongly influencing oral health as people look to monitor and combat oral health concerns, and consumers wish to care for their overall wellbeing.
Market overview: key data
The US remains the top market for oral hygiene sales in 2019, and China remains a standout second. Emerging markets have shown the fastest growth over the last five years (and will continue this trend in the future), while more developed markets have slowed.
Written by Andrew McDougall, a leading analyst in the Beauty & Personal Care sector, his extensive knowledge delivers in-depth commentary and analysis to highlight current trends and add expert context to the numbers.
Continued emphasis on obtaining whiter, brighter teeth is driving interest in whitening toothpaste and products.
This is putting increased focus on the results and benefits that products produce over time, aligning whitening with trends/claims seen in anti-ageing skincare and other beauty products.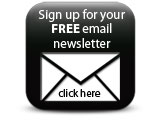 For more information on the report, click here.
Companies