Melvita patents organic honey complex for dry skin
Could be first of many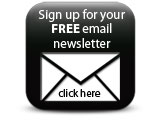 Organic beauty company Melvita has gone back to its roots to recreate its Apicosma body range based on a patent pending 3-Honey Organic Complex.
Clinically proven to nourish, repair and revitalise, using transcriptone DNA skin testing, the complex is said to boast a synergistic action beyond the sum of its thyme, acacia and orange blossom honey parts. The product range, which has also undergone clinical testing, is designed to target the causes of dry skin and not just the symptoms, replenishing lost nutrients, thickening the epidermis and strengthening the skin.
The range of four Apicosma products includes Ultra Nourishing Body Balm, a rich body balm described as a winter skin hero product; Skin Softening Nourishing Body Milk; Extra Rich Hand Cream; and Repairing Lip Balm.
In addition to the honey complex, other ingredients used from the hive are royal jelly and beeswax. Other ingredients include cocoa and shea butters, macadamia and argan oils, and chestnut extract. All products contain the same fragrance complex.
This is the first patent from Melvita but the company is working on other areas with different complexes and different honeys. "We know there are further fractions we can go to with beehive products," says Samy Hamada, Melvita's head of R&D. "Honey is the DNA of the brand – the bees are its lifeblood."
Hamada is also adamant that organic products can reach the same effects as traditional products. "Not in every format – for example not in hair colourants – but certainly in skin care. We're working on areas like anti-ageing and are reaching our benchmark results.
"Today the difference between classical and organic is very different because we have green chemistry. I think in five years we will be the same."
The new Melvita Apicosma body range launches worldwide in November.
Companies