Make sure your brows always look their best with the new double-ended Teaser Tweezers from Heaven Skincare
These latest beauty must-haves ensure precision hair removal every time
Created by royal facialist Deborah Mitchell, these latest beauty must-haves ensure precision hair removal every time.
Easy to use and with a firm grip, they boast slanted tweezers at one end to tackle even the finest hairs and a brow brush at the other.
These essential cosmetic tools come in three fashionable colours – pink, purple and pale blue – to add instant style to your makeup bag.
Deborah explains: "Keeping brows in good shape is vital for so many of my woman, and more and more of my clients were asking when was I going to launch a set of Heaven tweezers. I wanted something that had a dual purpose – after all, we already have enough tools taking up space on our dressing table.
"Having tweezers and a brow brush in one means you can easily tame and sculpt brows quickly, and keep them in your handbag for touch-ups on the go.
"The length of my new Teaser Tweezers makes them much less painful when plucking, and even after you sterilise them they will keep their colour."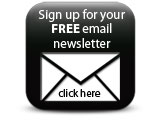 The new Heaven Teaser Tweezers are now available online at heavenskincare.com
Featured Companies