Madame La La pop-up to help shoppers achieve perfect tan
The self-tan brand will be promoting two of its products
Self-tan brand Madame La La is planning to pop up in Selfridges, London, with a tanning bar on 10 August.
The bar, open from 10-16 August, will be situated in the UK retailer's Beauty Workshop. The brand's team will give demos for shoppers teaching them how to tan and prep skin before applying fake tan using gloves, mitts and brushes. An emphasis will be placed on the face and decolletage, aiming to show consumers how to achieve a ten-minute 'half-body' look.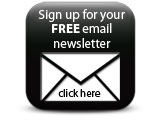 The brand will specifically promote its new West Coast Bronzing Serum (£28) and its cult self-tan product Madame La La Tan (£36).
Companies