MAC admits Sims 4 make-up palette was a former 'universal fan-favourite'
Following the product's launch on Monday, fans were quick to notice the familiarity of its shades and names
MAC Cosmetics has admitted its Sims 4 palette was a 'universal fan-favourite' after facing backlash from consumers regarding its lack of resemblance to the game and its characters.
Making its debut on 4 January, the colour cosmetics giant revealed a surprise palette with Sims 4, following the companies' in-game link-up that allows players to create looks for their Sims characters using MAC products.
But upon the palette's drop, fans were quick to accuse the brand of repackaging a former launch.
One Twitter user noted the product's resemblance to MAC's Solar Glow Palette.
Meanwhile, Australian YouTuber Deligracy branded MAC's marketing of the products as 'transparent' and 'careless'.
The Sims Community Twitter handle also spoke out calling the palette a 'marketing abomination'.
In a statement to Nylon, MAC admitted that the product was a former 'universal fan-favourite', but defended its decision.
"Given the broad, diverse community of Sims fans, we wanted the shades and textures in the collection to appeal to everyone, whether they are make-up beginners or artistry gurus.
"Therefore, we went back to the vaults and picked a universal fan-favourite palette with some of our best-selling shades that easily allows you to go from natural to glam in one swipe.
"This versatile, special deco collector's item is just one aspect of the Sims X MAC collaboration for fans to create a fun, interactive experience.
"Other trend-driven, bold looks come into play when our fans and artists bring other MAC products into the mix to create exciting expressions of Sims beauty."
The launch invited comparisons with the brand's link up with DreamWorks' film Trolls, for which MAC made a significantly bigger effort.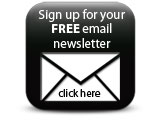 The 90s nostalgia collection, which hit in 2016, included dedicated names for the products including 'Glow Rida', 'Bubble Butt', 'Twerkquoise' and 'Suns Out, Buns Out', as well as new packaging and shades.
Companies