Looking for flexible regulatory and technical support?
Stacey Irving Consultancy offers a range of highly specialist product formulation, development and regulatory services
Stacey Irving Consultancy offers a range of highly specialist product formulation, development and regulatory services to a growing clientele within the cosmetic and personal care sector.
Managing Director Stacey Irving is a known cosmetic science expert within the cosmetic industry, has strong links and membership with The Society of Cosmetic Scientists and the Royal Society of Chemistry and is a regular speaker at national industry events across the Country.
Regulatory Services
Cosmetic Product Safety Reports (CPSR'S)
Stacey Irving Consultancy works closely with Cosmetic Safety Assessors from around the UK organising Cosmetic Safety Reports for their clients and keeping abreast with what is required for products to be compliant under the Cosmetic Safety Regulations.
Product Information Files (PIF'S)
We can provide a service in which we can work with the clients suppliers and contract manufacturers in order to collate, review and approve PIF's or to check and review PIF's required to be in place before product notification.
EU Product Notification and Support with Product Registration Requirements Outside of the EU
Upon confirmation of product compliance Stacey Irving Consultancy can notify products through the EU Cosmetics Notification Portal on behalf of their clients.
Many countries outside of the EU have a system of pre-market product registration, which requires specific documentation to guarantee that a product is safe and complies with international cosmetic regulations. We can work with your suppliers and provide the guidance you need to ensure your products are successfully registered within specified countries. In conjunction with this service we can also liaise with the UK authorities to provide you with Certificates of Free Sale (CFS) that you will need for each product you place on the market outside of the EU.
EU Labelling Guidance and Language Requirements
Stacey Irving Consultancy can provide labelling guidance for products which includes advice on ingredient labelling, regulatory labelling requirements and language requirements for specific markets. We also work closely with language translators and can assist you with advising on what labelling translations you would need for specific markets.
Technical Advice on Specific Cosmetic Ingredients
We can provide a consultancy service in which we can review product formulas for you and provide guidance on how they may be improved in accordance to product stability, quality and regulatory compliance for the EU market and current market trends.
Advantages of outsourcing your regulatory needs to Stacey Irving Consultancy:
More cost effective than employing a full time member of staff.

Having full access to our highly valued expertise

We offer a very personal, flexible and friendly service to growing businesses who need good communication to flow in order to meet project timelines and customer demands.
With our support we can help you create relationships with the most cost effective testing companies and manufacturers within the UK.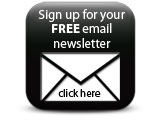 Stacey Irving Consultancy
Unit 4, St John's House, Clyde Street
Bingley
West Yorkshire
BD16 4LD
United Kingdom
Telephone: +44 (0) 1274 955280
Email: si@staceyirvingconsultancy.co.uk
Featured Companies