Lindal Group unveils Global Innovation Center in France
Also sees new compressed aerosol system rolled out in Europe
Lindal Group, the aerosol packaging technology company, has unveiled a new facility designed to give customers new levels of technical support and easier access to the company's institutional knowledge.
The new Global Innovation Center, based in Briey, France, will be managed by Hervé Bodet and will act as an R&D hub that will improve time to market, speed commercialisation of new products and enhance overall quality. The hub structure is characterised by a strong centre where all research and advanced development activities are based, and local satellites, which focus upon predefined technological fields with a regional context, which assures optimal local market expertise.
Katharina Lilienthal, Lindal Group's VP, Innovation & New Product Development, said: "This new, independent Lindal entity is a true Center of Excellence, and is home to our formidable arsenal of collective expertise and capabilities. Our Global Innovation Center will enable us to provide our customers with new levels of technical support and easier access to our company's world of best practices and invaluable institutional knowledge." She added: "As a result, this powerful new transnational R&D resource will give us and our customers a major competitive advantage."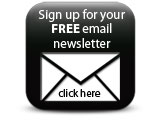 Adding to Lindal Group's recent successes, the company is also anticipating the European roll out of Unilever's new "compressed" aerosol system, which Lindal helped to develop. The new system comprises smaller, compressed cans initially used for the company's Sure, Dove and Vaseline brands. According to Unilever, the smaller cans last as long as the old product, use 50% of the propellant, are half the size and reduce the overall carbon footprint of the product through 28% less aluminum, and have transportation and stocking advantages.
Companies