Lady Burd's ultimate eye liner
The cosmetics manufacturer reveals a pair of antioxidant enriched, waterproof pencils
Lady Burd's antioxidant enriched, long-lasting, waterproof pencils glide on soft and smooth for precise definition.
The pencils are now available in two additional vivid shades: Limestone and Skyline.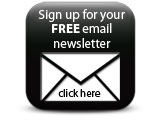 Lady Burd creates and manufactures a full range of colour cosmetics, skin care and mineral make-up products for clients worldwide, ranging from the larger brands all the way to the individual make-up artist. They also do custom formulations, contract filling or total turnkey products.
Companies